Profile
~ FALLEN FROM GRACE ~
... EXCUSE ME WHILE I KISS THE SKY ...
Free Account
Created on 2017-01-06 10:47:03 (#2734475), last updated 2017-08-29 (3 weeks ago)
11,508 comments received, 0 comments posted
2,093 Journal Entries, 180 Tags, 0 Memories, 1 Icon

About
| | |
| --- | --- |
| Name: | kiwirazzi |
| Birthdate: | Aug 27 |
| Location: | Germany |
| | |

Mini Bio
Meeting this guy right here in the summer of 2013 was probably one of the most fangirlish things I've ever done in my life. Sssshhhht!!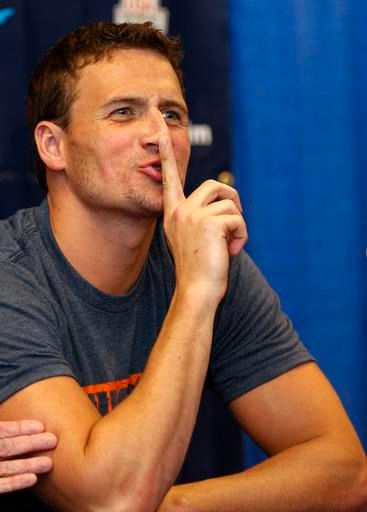 However, it led to this ...

Ladies and Gentlemen, I present thee the proudest moment of my life:




The shoutout from Ryan Lochte himself on Twitter and instagram on August 1, 2013. He retweeted me on September 25, 2013 and February 24, 2017! I also got to meet his Mom in Barcelona. Y'all can take a seat now. ;)

Even PATRIOTS Wide Receiver JULIAN EDELMAN is impressed, as you can see:


FOLLOW MY PHOTOBLOG
snap_shot_poet


>> ANYTHING BUT ORDINARY!! <<

I have created a lifestyle of my own. You don't have to like it, all I ask for is that you respect, tolerate and accept that I am ME.

I am:

Straight Edge (sXe)
suffering from clinical depression and the occasional panic attacks, as well as a variety of phobias
the proud owner of a sailor mouth
self-proclaimed honorary FLORIDA GATOR ;)
sarcastic, not your average person, a thinker/logical, laid back, a bit on the obsessive side, crazy, smart, free spirited
German, but a Kiwi at heart
older than I look and act
atheist
bookworm
virgo

I live, breathe, eat and sleep sports and music.

Hertha BSC. FC St. Pauli. Ajax Amsterdam.
KNVB. All Whites.
THW Kiel. Kölner Haie.
NEW ENGLAND PATRIOTS.
San Jose Sharks. Chicago Bulls. Florida Gators.
Cleveland Indians. Chicago Cubs. Toronto Blue Jays.

JULIAN EDELMAN #JE11
Tom Brady. Rob Gronkowski. Jimmy Garoppolo. Stephen Gostkowski. Danny Amendola.

Property of USA Swimming.

BURY TOMORROW.
DISTURBED. Five Finger Death Punch. Three Days Grace. Sonata Arctica. 30 Seconds To Mars. Architects. Jimmy Eat World. Bullet For My Valentine. dEMOTIONAL.
Metal. Metalcore. Rock. 80s. Soundtracks.


I collect:

Batman graphic novels
postcards
teddy bears (or anything about bears)
baseball caps and beanies

I wear:

hoodies, sweatpants, sneakers, caps and/or a beanie, t-shirts, football shirts

My fandom life:

is what keeps me sane, more or less

Best ways to relax:

hot bubble baths
reading
listening to music
coloring Mandalas

If I could do one sport for the rest of my life:

SKYDIVING <3

My biggest dream is:

to live in New Zealand one day

Where I'd love to travel to:

NEW ZEALAND
BARCELONA

(I sort of left my heart in NZ and BCN.)

Hawaii
Florida
Australia
Finland
NORWAY
Tanzania
Singapore


I believe that things happen for a reason. And never ever stop believin' in yourself and your dreams. ;)


I also consider lefthanders among the coolest people on this planet.

My fave quote out there is:

Life is not about waiting for the storm to pass; it's about learning to dance in the rain


I AM ME.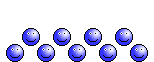 I am also the proud owner and maintainer of
herthabsc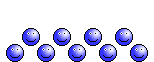 DISCLAIMER:

Ryan Lochte moodtheme made by me. :)
Animated Nature moodtheme snatched from
mood_mania
Cloud moodtheme made by
wonderland__


This journal is FRIENDS ONLY.

Feel free to comment to be added, I don't bite. ;o)

WORDS OF WISDOM:

Being grown up isn't half as fun as growing up
These are the best days of our lives
The only thing that matters is just following your heart
And eventually you'll finally get it right!
- THE ATARIS -


Connect
30 seconds to mars
,
80s music
,
a little life
,
adult coloring books
,
ajax amsterdam
, all whites,
american football
, annisokay, any given day,
aotearoa
,
architects
,
aviation
,
barcelona
,
baseball caps
,
batman
,
beach
,
beanies
,
bears
, bench clothing,
berlin
,
books
,
bookstores
,
border terrier
,
breaking bad
,
bubble baths
,
bullet for my valentine
,
bundesliga
,
bury tomorrow
,
chicago bulls
,
chicago cubs
,
christchurch
,
chucks
,
cleveland indians
,
concerts
,
conspiracy theories
, coromandel peninsula,
cyberpunk
, demotional,
depression
,
disturbed
,
dogs
,
dystopias
,
edgar allan poe
, elizabeth beisel,
eluveitie
,
fantasy novels
,
fc barcelona
,
fc st. pauli
,
five finger death punch
,
florida gators
,
folk metal
,
football
, free masonry,
game of thrones
,
giant pandas
,
hammerfall
,
handball
,
hawaii
,
heroes del silencio
,
hertha bsc
,
hockey
,
hoodies
,
house md
,
inception
,
jan josef liefers
,
jason statham
,
jigsaw puzzles
,
jimmy eat world
,
joan miró
,
john f. kennedy
, julian edelman,
karlsruher sc
,
kitesurfing
, kiwi slang,
knights templar
,
kölner haie
, lefthanders,
leonard cohen
,
literature
,
liverpool fc
,
metalcore
,
millencolin
,
motorcycles
,
nba
,
ncaa
,
new england patriots
,
new zealand
,
nfl
,
nhl
, olympiastadion,
oranje elftal
,
owls
,
paddington bear
, peter niemeyer,
photography
, polar.,
polarbears
,
politics
,
postcards
,
postcrossing
,
power metal
,
pulp fiction
,
queenstown
,
reading
,
revolverheld
, rob gronkowski,
robert lewandowski
,
route 66
,
ryan lochte
,
sabaton
,
san francisco
,
san jose sharks
,
sarcasm
,
sharks
,
singapore
,
skydiving
,
soccer
,
some like it hot
,
sonata arctica
,
song lyrics
,
soundtracks
,
sporcle
,
sports
,
sports history
,
sports photography
,
straight edge
,
sunflowers
,
surfing
,
swimming
,
tattoos
,
teddy bears
,
the amity affliction
,
the blacklist
,
the crow
,
the dark knight
,
the hotel new hampshire
,
the ocean
,
three days grace
,
thw kiel
,
tom brady
,
toronto blue jays
,
traveling
,
u2
,
uefa champions league
,
urban exploration
, usa swimming,
windsurfing
,
winnie the pooh
,
winter
,
working out
,
writing
,
zinedine zidane

People
[View Entries]

Communities
[View entries]

Member Of (1):

Subscriptions (3):

Administrator Of (0)

Feeds
[View Entries]

Subscriptions (0)

Linking
To link to this user, copy this code:
On Dreamwidth:
Elsewhere: